The Hub is proud to be partnering with the Ontario Chamber of Commerce for its upcoming Ontario Economic Summit. Register here and don't miss the debate on reshoring manufacturing capacity on Nov. 22 hosted by The Hub's executive director Rudyard Griffiths.
In the first month of the pandemic, Ontario Premier Doug Ford gave voice to the anxiety and frustration felt by many political leaders around the world about their inability to secure medical masks and other protective equipment for their citizens.
After the United States government asked 3M to stop exporting medical-grade masks to Canada, a furious Ford said Ontario had to stop relying on others for these vital goods.
"I'm not going to rely on President Trump, I'm not going to rely on any prime minister or president, or any country ever again. Our manufacturing, we're gearing up and when those assemblies start, we aren't going to stop them," said Ford.
Ford vowed that not only would Ontario be self-sufficient, but that its resurrected manufacturing might would also supply the rest of Canada.
"[We can no longer be] beholden to countries around the world for the safety and well-being of the people of Canada. We have the technology, the ingenuity, the engineering might, the manufacturing might. There is nothing that we cannot build right here in Ontario," said Ford.
The diplomatic wounds in the early days of the pandemic have mostly healed, but the appetite for "reshoring," or bringing manufacturing back from foreign markets, remains strong. And although high-profile spats over pandemic supplies are part of the case for reshoring, policymakers have also been watching grinding supply chain disruptions that have made cars, computer chips and even flowers scarce in Canadian stores.
The question for Canadian leaders is whether the benefits of reshoring outweigh the efficiencies brought about by global trade.
A recent Ontario 360 policy paper recommended focusing on strategic or critical manufactured goods, for which a resilient supply chain is clearly more important than the cost benefits of out-sourcing production.
"Most consumer products are neither strategic nor critical and should remain part of a globalized system free from government intervention. There may, however, be certain critical manufactured goods such as medical equipment or basic pharmaceuticals in which there is a strong case for government stockpiling or even government-sponsored domestic production or regionalized supply chains," reads the policy paper, which was written by Sean Speer, The Hub's editor at large, Drew Fagan, a professor at the Munk School of Global Affairs and Public Policy, and Saif Alnuweiri, an economics and policy advisor in the Ontario public service.
The policy recommendations in the paper call for a project that would map out Ontario's supply chains, finding vulnerabilities and strategic advantages; an effort to establish supply chain monitoring capabilities; a partnership with neighbouring states, like New York and Michigan; and a fund to help businesses deal with the costs of reshoring.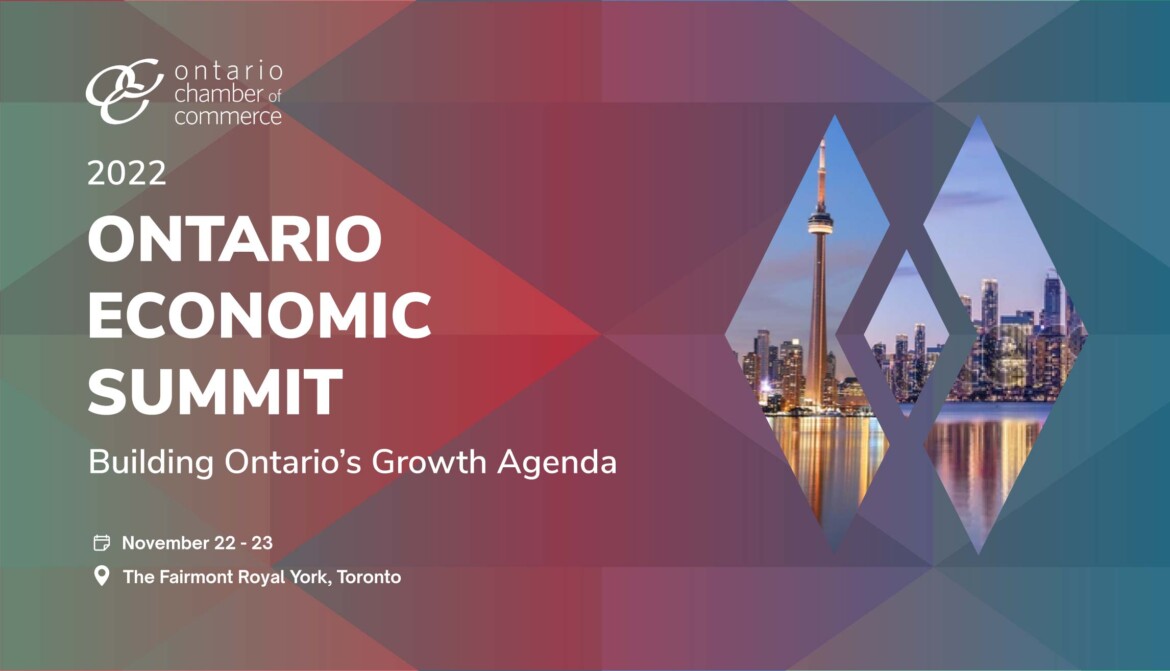 Although the Ontario government has made a few small policy moves in the direction of an "Ontario Made" campaign, the broader strategy has yet to be developed.
"Global trends and disruptions have underscored the vulnerability of international supply chains and shifted focus from 'just-in-time' to 'just-in-case manufacturing,' leading many companies to reconsider their offshoring strategies," wrote Rocco Rossi, president and CEO of the Ontario Chamber of Commerce.
"Canada and Ontario have been no exception to this trend as governments and businesses contemplate industrial reshoring strategies and what this could mean for the cost of goods and international trade," wrote Rossi.
The chamber will be hosting a debate on reshoring, in partnership with The Hub, at its upcoming Ontario Economic Summit on Nov. 22 and 23. The debate will be hosted by The Hub's executive director Rudyard Griffiths.
This year's Ontario Economic Summit, which counts The Hub as a media partner, takes place at the Fairmont Royal York on Nov. 22 and 23. Register here.